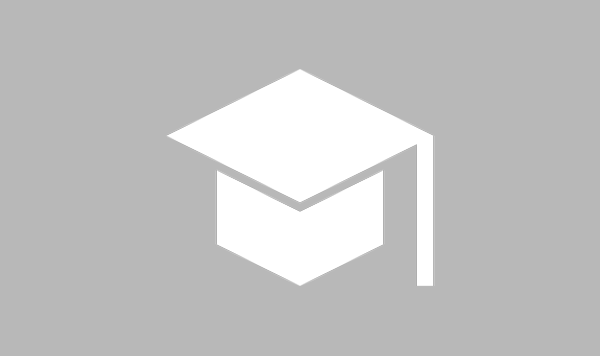 Course start date:
7 Sep 2021
UGANDA MARTYRS UNIVERSITY
FACULTY OF EDUCATION
ADM 5108 DEVELOPING PEOPLE FOR SCHOOL IMPROVEMENT
Credit Units: 10 Contact Hours: 150
Mr. Tebaese Christopher [ctebaese@umu.ac.ug/chrissybtc2011@gmail.com]
0775-495625/0700-495625/0775-495672
Course Description:
This course provides a basis for investigation and understanding the dynamics of people development and management for School/College Improvement. Generally the course provides an overview of the field of developing and managing people for school improvement.

Learning Outcomes:
On successful completion of this course, you should be able to: Appreciate the role of Staff Management and Quality Promotion; Explain the Concept of Staff Development; Analyse Team Management in Schools; Apply the Concepts of Staff Motivation & Retention; and undertake Staff Appraisal & Performance Management.

Teaching and Learning Methods:
The teaching and learning methods will consist of lectures, tutorials and group discussions and practical field case studies.
Mode of Assessment and Grading:
Students are assessed through oral presentations, individual and group work and written examination. Coursework/Continuous Assessment and written examination are both to be passed independently, and a student must pass each with 60%.
Course Content:
UNIT THEMES T. HRS
1 Managing Staffing and Promotion of Quality:
 Recruitment, Selection and Induction of Staff.
 The Recruitment Process.
 An Example of Job Description for HOD Post.
 Plan Schedule before Job Advertisement.
 Important Factual Information of any Job Advert.
 The Need for Staff Induction in Schools/Educational Institutions.
 Induction in Schools/Colleges.
 Induction in Higher Educational Institutions: The Case of UMU.
 Redundancy, Redeployment & retirement of Staff.
 Managing Difficult People. Waswa Ronald Musoke; Kyempame Clemensia; Achieng Regina; Walyaula Godfrey Innocent and Kabere Juliet.
20

2 Managing Staff Development:
 Meaning of Staff Development.
 Staff Development Models.
 Staff and Team Development: Practical Aspect.
 Need for on-going Staff Development.
 Who Initiates Staff Training!
 Designing Staff Training Programme.
 Evaluating Staff Training. Chekuwui Patrick; Bamuteza Aidah; Mangani Michael and Nakatudde Aisha
15

3 Managing Teams:
 Meaning of a Team.
 Benefits of Team Working.
 Limitations of Teams.
 Developing an Effective Team.
 Useful People to Have in a Team.
 Why Teams Fail!
 Guidelines for Team Building.
 Reflective Practitioner.
 Meaning of Reflective Practitioner.
 What Managers should ask themselves!
 What a Reflective Practitioner Does.
 Why Action Research in Management! Amondi Bertha; Ainembabazi Flavia; Akello Stella Beatrice
20

4 Management of Middle Managers:
 Defining Middle Management Role.
 Leadership Images of Middle Management in Schools.
 Training of Middle Managers.
 What HODs do! Apolot Sarah; Panya Peter and Ojok Ponsiano
10

5 Managing Staff Motivation and Retention:
 Meaning of Motivation.
 Principles of Motivation.
 Factors Accounting for Low Morale and Job Satisfaction.
 Factors Accounting for High Morale and Job Satisfaction.
 Motivation and School/College Head. Kibone Rehema; Inyalio John Robert and Bainomugisha Beatrice
15

6 Staff-Related Motivation Theories:
• Abraham Maslow's Hierarchy of Needs.
• McGregor's Theory X and Theory Y.
• Hertzberg's Two-Factor Theory.
• Vroom's Expectancy Theory.
• Adam's equity Theory.
• Locke's Goal Theory.
• Ford's Motivational Systems Theory.
• Implications of Motivational Theories for Managing Schools/Colleges. Isabirye Pius; Nagudi Jennifer; Ssenyonga Frank and Musibika Juliet
20

7 Developing Motivational Strategies in Education:
 The Carrot and Stick Approach.
 Motivating Through the Work Itself.
 The One-Minute Manager System.
 Examples of Motivational Strategies in Schools. Mawejje Henry; Gonzaga Mbaziira and Amuron Anna
15

8 Staff Appraisal and Performance Management:
 Meaning of Appraisal.
 Meaning of Performance Management.
 Performance Related-Pay [PRP].
 Methods of Performance Appraisal.
 Potential Challenges of Performance Appraisal.
 Mechanisms to Control the Potential Challenges of Performance Appraisal.
 Why Staff Appraisal!
 What to Appraise!
 Key Factors Necessary for Effective Appraisal. Emong Evarest; Ngirimana Antelly; Rev. Katsigazi Alex and Ngulyabuza Milly
20

9 Developing Institutional Competencies:
 Meaning of Institutional Competency.
 Key Areas Central to Institutional Competency Framework.
 Application Issues of Institutional Competency Framework.
 Characteristics of Institutions with successful Competency Framework Implementation.
 Common Derailment Factors in Implementing Change. Magala Charles and Cherotich Lorna
15

TOTAL 150

Sample Reading List:
1. Armstrong, M., 2009. Armstrong's Handbook of Management and Leadership: A Guide to Management for Results. Kogan Page Limited, Great Britain.
2. Armstrong, M., 2012. Armstrong's Essential Management Practice: A Guide to People Management Practice. Kogan Page Limited, Great Britain.
3. Kydd, L., Anderson, L. and Newton, W., 2003. Leading People and Teams in Education. London: Chapman.
4. Pintrich, P. H. and Schunk, D. H., 2002. Motivation in Education: Theory, Research, and Applications. New Jersey: Pearson Educational Inc.